HOME ALL RENTALS FUN THINGS TO DO PROPERTY MANAGEMENT FAQs TRAVEL TIPS ABOUT US CONTACT
Grapetree Condo
Seven Mile Beach
Cayman Islands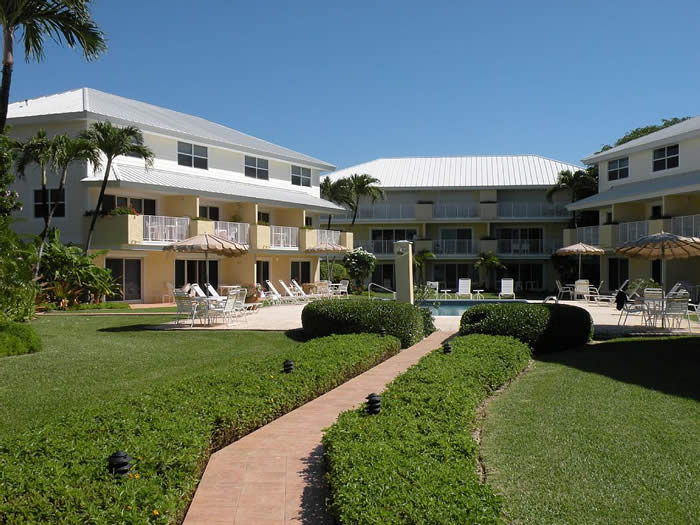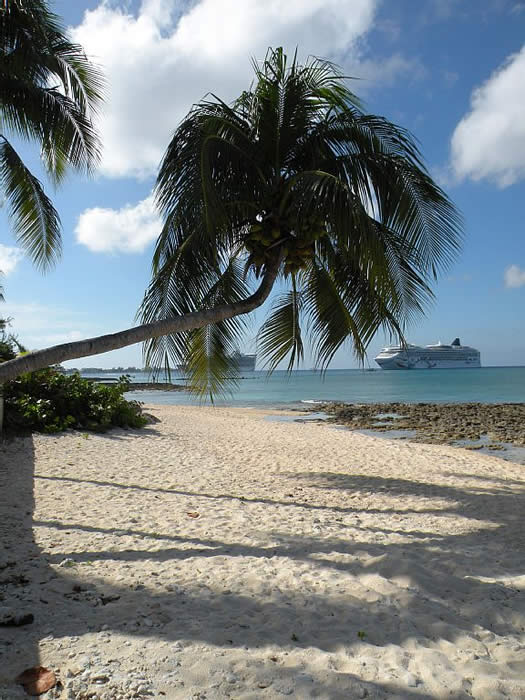 Brand new king bed in the Master bedroom with access to the pool from your room

Brand new comfy queen sleeper sofa set

View from the beach

Guest bath( linen provided)both baths have hairdyers

Guest room with brand new queen bed

Catch a breathtaking sunset in front of the condo

We have rackets if you like to play tennis day or night.

towels are provided so no need to pack any!

Our part of the beach on seven mile beach in front of the condo

Just minutes from the condo you can get fresh fish straight off the boat.

Take a cruise on the Jolly Roger - sunset or morning is great fun.

The water is so clear and smooth. Visit the Turtle farm after a day at the beach
view from our patio on the 1st floor

View from the beach looking at the pool. Take your favorite novel and relax

Lots of loungers to escape from reality

Fully equipped kitchen with everything you need for those who enjoy to cook.

Wreck of the Gamma, snorkel this old sunken freighter. It houses lots of fish

The complex is located close to everything

a short walk and you in the water to snorkel and swim.

You can exit the master bedroom to the patio and pool then walk to the beach WOW

Charter a boat and go swim with stingrays, starfish island and dive.

Cayman is scenic - rent a car and drive to the blow holes, Hell and lots more.

Visit Starfish Island
Beachfront
2 Bedroom, 2 Bath sleeps 6. This unit is downstairs and parking is close to the unit. The unit it perfectly situated near the pool and just steps from the beach. There is a king bed in the Master, a queen in the guestroom and a queen sleeper sofa in the living room. Everything is brand new and remodeled. This unit is so spacious you can stretch out in comfort while reading a great book. Snorkel the Gamma shipwreck which is located right out front. There is so much to see there's almost no need to leave.
Property Type
Meals
Guests Provide Their Own Meals
Onsite Services
Suitability
Bedrooms: 2 Bedrooms, Sleeps 6, Beds for 2-6
Bedroom 2: 1 queen

Guest room

Bedroom 1: 1 king

master bedroom

living room: 1 queen, 1 sleep sofa /futon
Master bed features a king bed with access to the pool from your room . There is a bathroom located in that room. The guest room features a queen bed .
Bathrooms: 2 Bathrooms
Other Amenities
This really is the place to be. You will not be disappointed in the rental accommodations.
Entertainment
Books
DVD Player:

In guest room
Television
Video Library:

some movies provided
Theme
Attractions
Botanical Garden
Churches
Cinemas
Duty Free Shops
Health/Beauty Spa
Marina
Museums
Restaurants
Water Parks
Local Services & Businesses
Leisure Activities
Beachcombing
Boating
Eco Tourism
Horseback Riding
Paddle Boating
Photography
Scenic Drives
Shelling
Shopping
Sight Seeing
Walking
Wildlife Viewing
Sports & Adventure Activities
Deepsea Fishing
Fishing
Jet Skiing
Kayaking
Parasailing
Sailing
Scuba Diving Or Snorkeling
Snorkeling
Snorkeling/Diving
Swimming
Wind-Surfing
Dining
General
Air Conditioning
Clothes Dryer
Hair Dryer
Heating
Internet:

Free WIFI

Iron & Board
Linens Provided
Living Room
Parking:

Parking spot is close to the unit

Telephone:

local calls only cell phone available for rent

Towels Provided
Washing Machine:

There is one in the unit for your use
Kitchen
Coffee Maker
Dishes & Utensils
Dishwasher
Pantry Items
Refrigerator
Stove
Toaster
Outside
Pool / Spa
House Cleaning
REVIEWS
Excellent Location and Beautiful View
We arrived on Friday, Oct. 14 and left on Tuesday Oct. 18. Polly's Place was only about 10 minutes from the airport, but tucked away on its own little beach... literally just steps away from a beautiful, white sand, clear blue water , private beachfront. The snorkeling was phenomenal right there and we even went to the shipwreck just a little swim away and saw a stingray along with other beautiful fish. The property was very peaceful. We did several excursions while we were there and took the buses. There is a bus stop within walking distance from the condo. The longest ride we had to get to the furthest destination was about 20 minutes and that was to an area called West Bay where we went to the Cayman Turtle Farm. The locals were so kind and the bus drivers were great as well. If you want a quiet, beautiful place to stay while you're on vacation, Polly's Place is the spot. Adventure isn't far, but you can relax from a fun day in peace and beauty when you arrive back at Polly's Place. Or in our case, do some evening snorkeling. The Condo was just like the pictures... beautiful and very well kept. Arron and Shannon G.
FANTASTIC STAY!
We loved Polly's Place, everything you need is there plus more. We rented a car to explore the different beaches and brought along the beach mats from the Condo what a bonus. We were able to walk to the restaurants and shopping plaza. Thank you for sharing your home with us, we truly enjoyed it.
Great Place To Stay!
We stayed at Polly's Place for a week and had a wonderful time! The condo has everything you need to feel at home. It's close to many things, yet feels like you are in your own private space. We had the pool to ourselves most days. It is the perfect size for two couples to stay without feeling cramped. The owner is very responsive previous to arriving and even during our stay, making sure everything was okay. Just an FYI that this condo is in the Seven Mile Beach area, however, due to erosion of sand it is not actually connected to the sandy beach area of Seven Mile. It is a half mile walk to get to the beach for a walk which was okay with us, but if you are expecting to stay on the expansive beach that is not the case. We rented a car and used it every day, but mainly for short drives in the Seven Mile area for dinners and for grocery shopping. If you are planning any excursions they will pick you up right at your door so no need to drive for those. If you are a diver, I highly recommend Living The Dream dive shop. They have great equipment, wonderful staff and are very accommodating to all divers on the boat so as not to do repeat dive locations. Overall, a great vacation in a great location! We would definitely consider staying at Polly's Place when we return to The Cayman's. Lynn K.
Fantastic place to stay, very nicely decorated, very very clean, very comfortable new bead, the kitchen is very well equip and stock, large patio on ground floor right beside the pool and the beach. Great place for snorkeling. We had a great time thanks to your place. We strongly recommended to anyone. Thank you for everything. Jacques
Wonderful
This place was absolutely wonderful!! Was the perfect place to stay in Cayman. The condo was right on the beach and we felt like we had our own private little beach and pool. The grounds were well maintained and quiet. The condo was very nice and comfortable and stocked with everything you could imagine. Plenty of towels, hair dryer, iron, blankets, pool floats, snorkels, beach towels and some toiletries. The condo was clean and nicely furnished and there was wifi too. Kitchen was nicely stocked and had everything we needed to cook. Close to grocery store too. I really liked that there was a washer and dryer....came home with all the clothes in my suitcase clean!!! I would definitely recommend Polly's place and I will be staying here again. My vacation to Cayman was absolutely wonderful and I can't wait to go back.
Just like being at home!!ONLY BETTER
This condo is so comfy and had everything we needed to cook when we didn't want to go out to eat. The deco was fresh and gave and island feel. Some days we didn't even want to leave the property because we had the place to ourselves. Then when we wanted to go out to be in the crowds we were there in 5 mins because the location is close to everything. The owner was awesome and gave me so many suggestions it was like having my personal hostess and the on island managers Jennifer and Paula were the best when they came to greet us on arrival. It was so much better than a regular hotel and we got our money's worth that's for sure. We will be back yearly now that we found this gem. Thanks POLLYS PLACE!!! Bella
Spectacular!
This condo was everything you could possibly want in a vacation rental. The newly remodeled features and the comfortable furniture were just added bonuses. We were able to have high speed internet, cable TV and be feet from the beach for snorkeling, diving and swimming. The property is clean, well kept, and the pool is right outside our patio door! I HIGHLY recommend this rental, I will most definitely be staying here again! Thank you! Kathy Z.
Awesome Place!!
could not have had a better experience. From the awesome attentiveness of the unit owner, to the on-site assistance, to the beautiful condo and view. We would not have changed a thing. We will definitely book this unit again. JS
RATE
350 USD/night
Refundable Damage Deposit 500
Safe and Secure Payments with your choice of PayPal or credit card + 4% PayPal/credit card fee
Address:Fantastic Villas
1482 E. Valley Rd. #325
Santa Barbara, CA 93108
Text/Talk:805 448-6976
E mail: suzy@fantasticvillas.com