HOME ALL RENTALS CONCIERGE FUN THINGS TO DO PROPERTY MANAGEMENT FAQs ABOUT US CONTACT
In 1987 I started renting Quinta Laura and Quinta Laurita, a ten bedroom villa in Puerto Vallarta, built by Mr. and Mrs. William H. Wilson in 1965. The entire family and extended family enjoyed vacationing in the house for many decades, until one day they realized they were no longer visiting as often, so they decided to share the fun by renting their home to others who also enjoyed vacationing with extended family.
The house was fully staffed with houseman, maids, chefs whose services were so enjoyable that guests wanted to take the staff home with them. Many returned year after year, enjoying the comforts of home and more, until one day Mrs. Wilson decided to sell the house. Former guests were very sad. I was telling one of our regular guests about the sale, when I heard a thump, and he informed me that it was his wife fainting in the background. So I came to the rescue and rented returning guests other villas and now have expanded rentals to other parts of the world. It has been 29 years and people still return because they enjoy the extra attention to detail and on demand service they receive.
.
You deserve to have the best vacation ever!! It's the reason I majored in linguistics and traveled around the world. Speaking several languages is a real advantage, an opportunity to hang out with the natives and to get to know all the ins and outs of that particular country. I have chosen the most wonderful villas with the best staff and services for you to have the most enjoyable vacation ever.
Traveling around the sun with my sunhat is what I like doing, so I can visit the fantastic villas on my site. Have been renting villas since 1987 and enjoy finding the perfect villa for each group, giving them the special attention by attending to the minutest details of their requests, to have that "comfortable at home" feeling at their vacation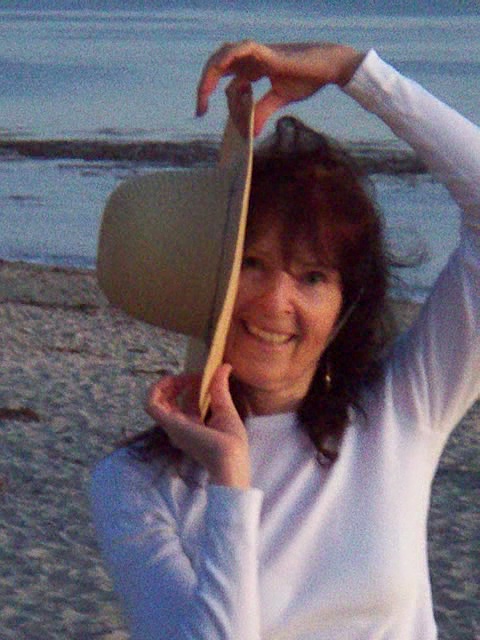 Hendry's Beach Santa Barbara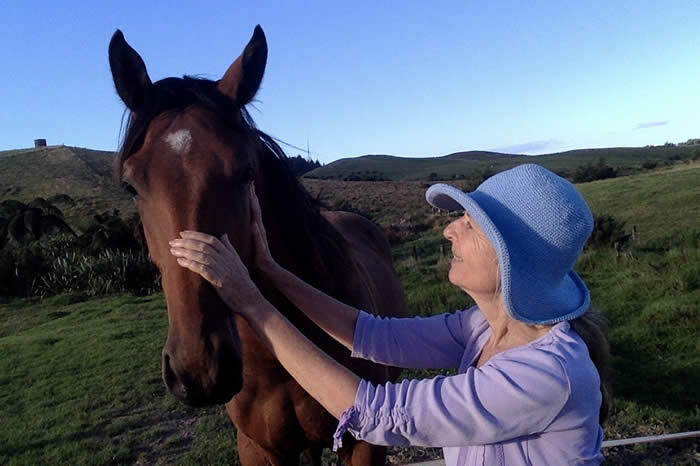 Pop Star and I on the farm in Kerikeri, New Zealand
The Right Place for Fantastic Villas
1482 E. Valley Rd. #325, Santa Barbara, CA 93108 • Tel: 805 448-6976
Email: suzy@fantasticvillas.com
RENTAL AGREEMENT POLICY, TERMS AND CONDITIONS
RESERVATION, BOOKINGS, DEPOSITS AND FINAL PAYMENTS - The reservation/booking deposit is 50% of the total rental fees, due in U.S. Funds within seven days of request for reservation. A confirmation will be sent to acknowledge receipt of your deposit. Final payment is due 75 days prior to travel date. All reservation requests made 75 days or less will require full payment of rental fee to confirm request, and special handling fees may apply. Reservations will automatically be canceled if funds are not received in our office within 7 days of your request. We reserve the right to treat any confirmed booking as canceled if schedules are not met. An extension may be requested. Any changes made to the reservation, once confirmed, may be subject to a change fee.
CANCELLATION AND REFUNDS: All holiday reservations/bookings/deposits are non-refundable. This includes Thanksgiving, Christmas, New Year, and Easter Week. If reservation is canceled more than 120 days prior to travel date, a 30% cancellation fee will be charged and the balance of your deposit will be refunded. If canceled less than 120 days prior to arrival date funds paid will be non-refundable. However, payments and deposits are refundable if the accommodations are re-rented for the same exact period canceled, less a 30% cancellation fee. Any refunds shall be limited to funds paid directly to The Right Place for Fantastic Villas, and in no circumstance shall refunds exceed funds received by The Right Place for Fantastic Villas. No refunds will be made for unused accommodations or services. Any deviation from this policy shall be arranged at time of reservation in writing. Obtaining travel insurance is advised.
ACCOMMODATIONS - In the event any property becomes unavailable due to circumstances beyond the control of The Right Place for Fantastic Villas after a deposit is received, we will have the option of moving the reservation to a like property or will refund the deposit in full.
RESPONSIBILITY - The Right Place for Fantastic Villas is acting as an intermediary or agent for suppliers in selling services or in accepting reservation or booking for services. The Right Place for Fantastic Villas shall not be held responsible for any actions or omissions on the part of suppliers, which result in injury, accident, loss, damage, and/or expenses to any person, or property of persons occupying any rental properties represented by The Right Place for Fantastic Villas. All information provided by The Right Place for Fantastic Villas, while deemed true and reliable, is not guaranteed. Changes in inventory, items and decor may occur from time to time and such changes will not void or alter the terms of the rental agreement. This Agreement shall be construed, performed and enforced in accordance with the laws of the State of California. If any action is instituted to enforce or interpret this Agreement the parties hereby agree to the jurisdiction and venue of the Superior Court of the State of California in and for the County of Santa Barbara for the purposes of any such action.
TRAVEL TIPS - Guests traveling out of the United States are responsible for obtaining proper documents for traveling in Mexico or to the country in which you are traveling. (Check with your airline/transportation provider for required documents.) It is always good to know something about the laws of the country in which you are traveling. Please be advised, the laws in other countries can be much more severe than ours and therefore cause you a lot of inconvenience and possible detention if not followed.
RESTRICTIONS - The number of guests stipulated on the Confirmation Reservation form is the maximum number of guests allowed to stay at the property. If more people arrive than stated, they may be denied occupancy or an extra person charge may apply. Tenants occupying the property will be responsible for any damages caused by themselves, or their guests, to the property or its contents during their stay. Costs for damage will be limited to repairs or replacement value of item(s) damaged. No pets will be allowed in the rental property without written permission prior to arrival. Unlawful activities, boisterous or rowdy behavior will not be tolerated.
I HAVE READ AND ACCEPT ALL TERMS AND CONDITIONS OF THIS RENTAL AGREEMENT
Signature:______________________________Date:___________________