HOME ALL RENTALS CONCIERGE FUN THINGS TO DO PROPERTY MANAGEMENT FAQs ABOUT US CONTACT
FUN THINGS TO DO IN
PUERTO VALLARTA/SAYULITA/PUNTA MITA
PUERTO VALLARTA OCTOBER EVENTS
'Bachelor in Paradise' Filming Season 3 in Sayulita
BanderasNews.com
June 6, 2016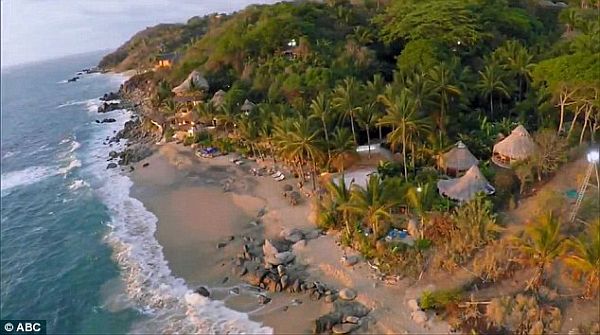 Filming for the third season of ABC's summer reality show, Bachelor in Paradise, begins this week in the Riviera Nayarit at Playa Escondida in Sayulita, where last season's contestants spent 3 weeks.

Puerto Vallarta, Mexico - Can't wait for the Bachelor in Paradise drama-fest to begin this summer? Filming for the third season of ABC's summer reality show begins this week, and the first round of contestants headed off for Mexico over the weekend with hopes of finding love with other Bachelor and Bachelorette castoffs.
The cast and crew are returning to Playa Escondida in Sayulita, Mexico, where last season's contestants spent three weeks looking for love while exploring Vallarta-Nayarit.
If the latest Bachelor in Paradise cast confirmations and rumors are correct, the now-famous Jorge the Bartender will be pouring drinks and dishing out advise to some familiar faces from Season 2, along with new contestants, and a few blasts from the past from the Bachelor family.
The majority of the cast will reportedly feature some of the Bachelor Nation's newest reality TV stars, including at least five ladies who were rejected by Ben Higgins, and several guys who have been (or will soon be) sent home on JoJo Fletcher's season.
If the format remains the same as the past two seasons, fans can expect some serious Season 3 spoilers about the outcome of the show to leak out by the end of the month.
Restaurateurs Say High Season Continues in Vallarta
Hector Amador Brauer - AZ Noticias
go to original
May 13, 2016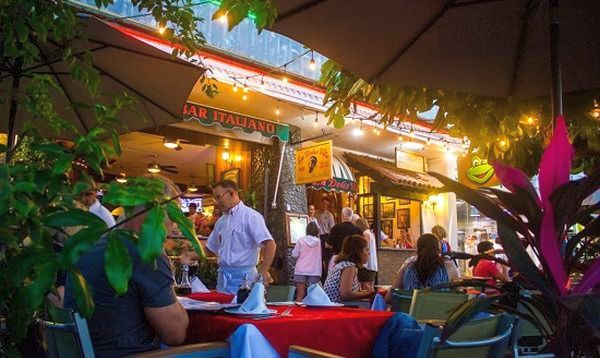 Restaurateurs on the Malecón confirm what authorities have been touting - that tourism is still going strong in Puerto Vallarta. They say that their dining establishments are still filled with people.

Puerto Vallarta, Mexico - Although, in theory, the 'high season' is over for Puerto Vallarta, restaurateurs on the Malecón confirm what the authorities have been touting - that tourism is still going strong in the city - and say that they are continuing to enjoy a high influx of people in their establishments.
Annual events, like the Sports Classic and Vallarta Cup among others, plus several meetings, such as the clinical immunology and ergology conferences, that are taking place in this tourist destination during the month of May are keeping restaurants on the Malecón and throughout the city as busy as they are during "high season."
A survey by aznoticias.mx verified that so far this month, local restaurateurs are reporting a 40% increase in business compared to the same period last year.
For Paradise Burgers, what the authorities say regarding May, "is true; the number of people coming to our restaurant is 40 percent higher than it was last year. We believe that this must be thanks to the conventions and events that the government has brought in. Fortunately, 'low season' has not yet come to the city."
"What the authorities are saying is right, 'high season' tourism has not abated. There is still movement in the city, and the customers, tourists, restaurateurs and even hoteliers are talking about it. Fortunately this year's high season is still present in May. Last year and the year before, business dropped considerably after the Semana Santa and Pascua holidays," a waiter at La Dolce Vita said.
Meanwhile, Brewery Union commented, "we have had a good start to the month, we thought it would be a quiet season, but fortunately we've had a lot of movement. Compared to last year, the high season is still going strong in Puerto Vallarta."
Original article translated and edited by María Francesca for BanderasNews.com.
https://youtu.be/5Pzb3dIazGc
<iframe width="420" height="315" src="https://www.youtube.com/embed/5Pzb3dIazGc" frameborder="0" allowfullscreen></iframe>
Tourists choosing Puerto Vallarta as the safe destination in Mexico
April 26, 2016 Area Local News
Puerto Vallarta has become fashionable and hasn't experienced the security problems facing other major destinations in the country, said Agustin Alvarez, director of the Tourism Board of Puerto Vallarta.
"The decline of other tourist destinations such as Acapulco, has made ??people turn to Puerto Vallarta, for security, connectivity and value," said the director of the agency in an interview with El Universal .
He said that security is not a problem for Puerto Vallarta and stressed that its main market is the US and Canadian tourism, and with the exchange rate depreciation it has become a safe place to vacation and a great value.
He stressed that Puerto Vallarta is the second major beach destination in Mexico, behind Cancun and topping Los Cabos.
He said that besides the beach tourism, local businesses have great potential in Puerto Vallarta, as the segment grew about 200% in the last two years.
Love Yoga?
While at the market, join us for yoga classes (9:30-10:30 am) taught by instructors from Yoga Collective. We meet in the kiosk every Saturday morning through April 30th. Participation is by donation.


Some fun activities in Puerto Vallarta
Shop until you drop by CNN
World Class Shopping in Puerto Vallarta
Shopping in Puerto Vallarta goes far beyond buying souvenir T-shirt and vacation keepsakes. In fact, shopping could be Vallarta's biggest attraction - and with most shopkeepers speaking English, prices in pesos and attractive exchange rates, it's easy and rewarding to explore your options...

If shopping is your bag, Puerto Vallarta is a paradise where you'll always find something to surprise, amaze and delight you. There's no one specific shopping district in the Banderas Bay area . . . you might find what you're looking for in a tiny shop, boutique or art gallery on a back street - or in a large department store at one of the area's modern shopping centers.
On Calles Libertad, Juarez and Morelos, small shops selling traditional Mexican apparel, folk art, and beachwear juxtapose with art galleries and boutiques offering original art, pottery and designer clothing at prices that are sure to make you "shop 'til you drop." And as far as shopping malls are concerned, Plaza Marina, Plaza Neptuno, Plaza Caracol and Paradise Village are packed with specialty stores selling clothing, jewelry, original art and home decor.

But for many savvy shoppers the real fun begins when haggling with beach vendors, at street-side stands and in flea markets. Haggling is a common practice in Mexico, and in most cases, if you offer to pay about 40% less than the asking price, you'll end up paying somewhere between the initial amount and your counter offer. The only rule of the game is to maintain mutual respect while wavering between impulse and indifference.

The stalls and kiosks along Cuale Island, in the Municipal Market and at the Pueblo Viejo Artisans' Market are also popular with visitors on the lookout for vacation souvenirs at bargain prices. The owners of these shops are always ready to bargain, so take an unhurried look around, fall into the temptation and buy, buy, buy!
Canopy Eco Tour
One of the most exciting ways to see the jungle of Puerto Vallarta is to take a canopy eco tour. As you zip through the jungle canopy, you'll take in the wonderful sights and sounds of the magnificent tropical environment on a total of 14 cables designed to gradually take you higher and faster - until the final cable shoots you right over the rapids to our traditional Mexican palapa bar! Those who are "a little less adventurous" can enjoy water slides and swimming on the breathtakingly beautiful Orquidias River, shopping at the tiendita, devouring delicious Mexican food and International cuisine at Pancho's Last Resort Restaurant, sampling some of the 80 different kinds of Tequila at our palapa bar, or interacting with exotic animals - including a squirrel monkey, deer, Burmese Python, tarantulas, tucans, and everybody's favorite, Cancun the Cat - in a fun and safe environment. See photos of this remarkable adventure,
http://www.canopytours-vallarta.com/canopy.html
Top Reasons to Visit Puerto Vallata
Puerto Vallarta may not be the most well-known vacation in destination, but it is one of the most beautiful. The whole resort is perfectly laid out for tourists, which vast expanses of pristine white beaches being licked by crystal blue waves, whilst the beaches are fringed with some of the regions very best restaurants and cocktail bars. Despite this commercial endeavour, what makes Puerto Vallarta so attractive and such a fine destination is that it hasn't compromised its original and authentic charm, meaning it provides a very unique perspective for its visitors: In the morning you can wind surf and lounge on the beach, whilst in the afternoon you can visit the town's famous and ornate church. Here are some of the top reasons why you should consider Puerto Vallarta for your next vacation: Visit the Nuestra Señora de Guadalupe
The Nuestra Señora de Guadalupe was first built around 120 years ago, and admittedly much of the original structure is in need of repair. However despite this, it is an incredible example of classical Mexican architecture, and its beauty attracts visitors from all over the world. One of the main attractions of the church is the ornate décor in its interior, which makes heavy use of gold leaf and has several large and beautiful frescos. The church is a very active one with large attendance figures: mass is bilingual here, making it ideal for visitors to the town who wish to attend a local church service. Whether or not you are Catholic though, the church is certainly worth a visit during visiting hours: its serene atmosphere and beautiful décor make it one of the most attractive and interesting buildings in Puerto Vallata.
Go On a Sculpture Hunt
Puerto Vallarta is as famous for its active art scene as it is for its sandy white beaches. You'll find a host of wonderful art galleries displaying the work of local artists, and attracting artists and culture lovers from all over the world. Because of the large numbers of artists living and working in Puerto Vallarta, you'll also find that the town hosts and celebrates regular cultural and arts festivals throughout the year. However regardless of whether or not there is a festival happening during your stay, you'll find year round artistic fun in the town by going on a sculpture hunt. More than 15 large and unique sculptures by some of the most famous Mexican artists are spaced out along the Malecon in the city. As well as being artistically important, these beautiful sculptural works also make a fantastic backdrop for photographs, as well as being a wonderful photo opportunity in their own right.
Choose The Right Place to Stay
You'll be spoilt for choice when it comes to finding your dream accommodation in Puerto Vallarta: the town is a paradise for lovers of luxury vacations. Puerto Vallarta is an incredibly popular destination to own a vacation home, particularly for visitors travelling from overseas. However choosing to hire a fully furnished luxury villa is an option that really should be examined first, as it enables visitors to avoid the hassle and expense that accompanies luxury home ownership: there is no need to worry about paying bills, organising home insurance to protect your property, or ensuring that your property is secured and protected when you aren't there. When you choose to hire a villa, we take care of all of that for you, meaning you have your own home away from home without the hassle – it's the best of both worlds.
Indulge in The Shops
Because it is a luxury destination, Puerto Vallarta is a paradise for lovers of luxury items. From designer fashions to quirky handcrafted homewares, and of course a wonderful selection of unique art works created by local artists, all of your shopping needs can be met in this wonderfully metropolitan town. For fans of a more traditionally Mexican shopping experience, you'll also find a weekly market held in the town central square offering a wide array of fresh produce and locally produced goods.
Melissa Dawson
CONCIERGE SERVICES; We make arrangements for airport transfers, baby sitting, massages, mariachi bands, chauffered cars and flower delivery for that special occasion, etc.
Address: Fantastic Villas
1482 East Valley Road #325
Santa Barbara, CA 93108
Text/Talk: 805 448-6976
E-mail: suzy@fantasticvillas.com